2017 Summer Writing Workshops
Date: August 5–September 1, 2017
Location: Sala Literaria Bellas Artes
Hernández Macías 75, Centro
San Miguel de Allende
San Miguel, a place for writers
Most people will agree San Miguel is a special place for writers. Maybe it's the light. Or possibly it's the colorful buildings. Some say it's the merging of cultures. Whatever it is, one thing is for certain — Writers flourish in San Miguel. During the 2017 Summer Writing Workshops, writers will spend four weeks learning their craft in classes ranging from playwriting to memoir writing. Whether you are just starting out or you're a seasoned professional you'll find inspiration and insight in our writing workshops.
(Click the tabs below for descriptions of the workshops.)
So what are you waiting for. The 2017 Summer Writing Workshops are sure to be the highlight of the year.
HOW TO REGISTER
In order to ensure a high quality workshop experience, we are limiting the number of participants to twelve. Each workshop includes a one‐hour introductory session, four three‐hour sessions (one per week), and an invitation to the Summer Writing Gala, an afternoon of readings with drinks and appetizers.
Register today on our online registration page:
https://www.eventbrite.com/e/2017-summer-writing-workshops-registration-32674519367
For more information or to set up an appointment to register email Nathan Feuerberg at nathan@sanmiguelwritersconference.org.
ACCOMODATIONS: CASA DE LA NOCHE
Are you coming from out of town to attend the Summer Writing Workshops? Well, we've worked out a special discount for workshop* attendees with San Miguel's top Trip Advisor rated Bed & Breakfast, Casa de la Noche.  When you book a room with Casa de la Noche simply tell them you are attending our workshops and they will give you a 20% discount on your room (taxes included).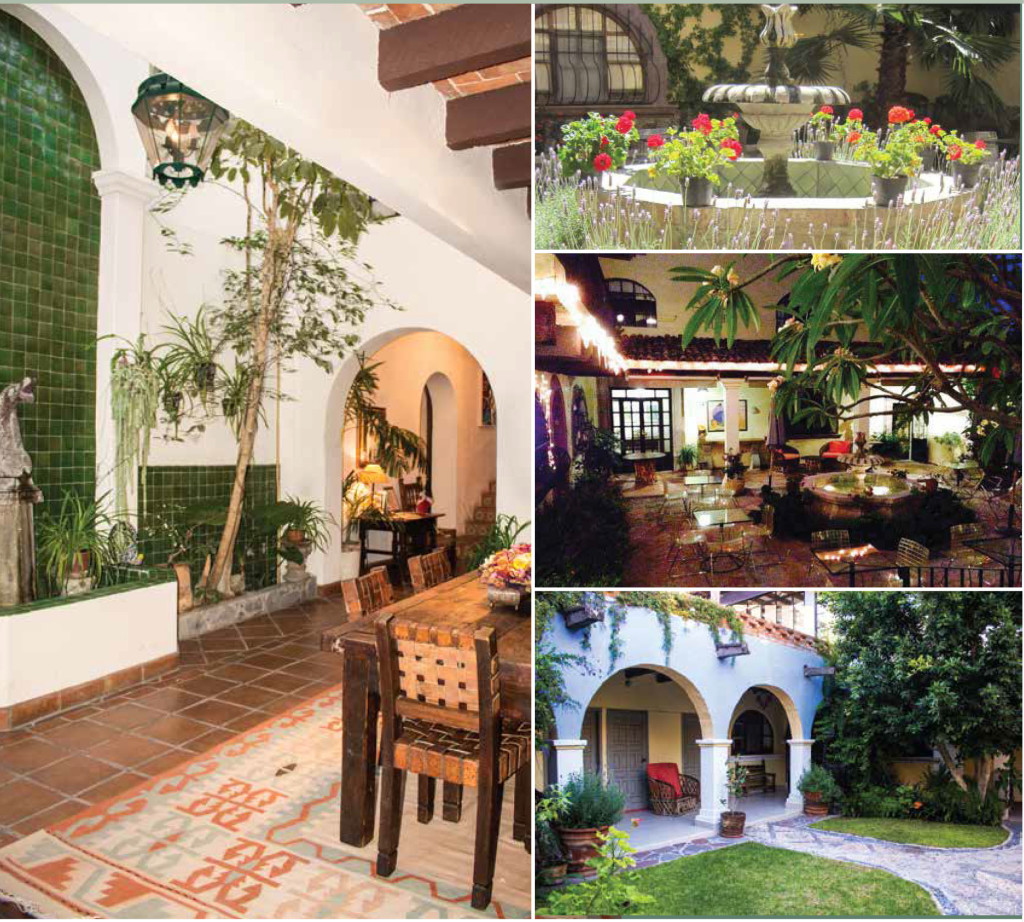 Casa de la Noche is ideally situated in the center of San Miguel (only a 5 min walk to workshops) and close to cafés, squares, and restaurants. This boutique style B&B used to be a brothel until the early 1960s. Each of the 14 rooms is unique depending on which girl worked there. Rooms range from spacious suites with kitchenettes to cozy deluxe rooms. All rooms have private en-suite bathrooms, include a delicious breakfast each day, and shuttle service from Leon Airport (BJX) or Queretaro Airport (QRO), for month long stays.
They also have a separate property, Casa Contenta which is a ten minute walk from the center.
To book a room contact Casa de la Noche  or Casa Contenta at info@casadelanoche.com
* Discount are only for attendees of the Summer Writing Workshops who request month long stays. The San Miguel Literary Sala is not responsible for cancellations or refunds. Such requests must be done directly with Casa de la Noche.