Date: Thursday, January 11, 2018
Time: 5:00–7:00 p.m.
Location: Hotel de La Aldea
Ancha de San Antonio #15
Admission: $50 pesos for Literary Sala members, $100 for non-members. Complimentary Wine Reception. Tickets available at the door.
San Miguel's Unsung Hero: Cossio del Pomar Plus The Story of a Jewish Immigrant
By Carole Schor
The first Literary Sala of 2018 presents two types of history: the story of Felipe Cossío del Pomar, founder of the art school at the Instituto Allende; and Bernard Beck's own family memoir, One American Dream, A Family History.
Felipe Cossio del Pomar


The Instituto Allende is one of the most iconic landmarks in San Miguel de Allende. But how often do we walk by it without thinking about its history, how it came to define San Miguel, who started it and what secrets it holds. Felipe Cossío del Pomar was a Peruvian painter and left-wing political activist who was exiled from his country and came to San Miguel. He thought the town was the perfect spot for an art school, and in 1938, he founded one in what is now Bellas Artes. The school fell into the hands of incompetent leadership and closed, so in 1950, Pomar founded a second art school at the Instituto Allende, a university-level arts school that still remains active. Cossío del Pomar loved social gatherings and cultural reunions, and sent invitations to friends, writers and artists to come stay at his Rancho de Atascadero in San Miguel. The visits by extraordinary writers such as Pablo Neruda and Nobel Prize Laureate Gabriela Mistral are collected in Pomar's memoir, Cossío del Pomar in San Miguel de Allende, translated into English by Maline Gilbert McCalla in 2007.
Pomar was a close friend of Stirling Dickinson, who co-founded the Instituto Allende with him. In some ways, Pomar is the true founder of the arts community that still thrives here in San Miguel. Many feel we should name a street after Pomar!
On January 11, we will see a short film about Pomar, created by Ezequiel Morones, and we will meet both Morones and Maline McCalla, the translator of Pomar's memoir.
Bernard Beck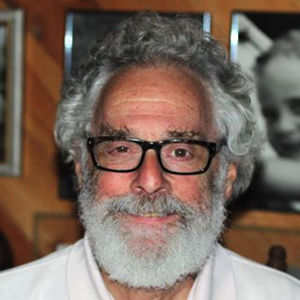 Bernard Beck, author of One American Dream: A Family History, is the story of a Jewish immigrant from Poland who arrives in New York City in the late 1800s, when many Jews were leaving Eastern Europe because of persecution and poverty.
With references to Jewish scholars from Hillel to Maimonides, to social and ceremonial distinctions between Orthodox and Reform Jews, and to Kabbalah, One American Dream chronicles the life of three generations as they make their way through the murky waters of immigration and assimilation. Jack Rubin, once Jacob Rubinowitz of Poland, finds that no matter how much he integrates into America and the middle class success he has been chasing, he feels like a failure. Only when he finds himself helping those less fortunate during the Great Depression does Jack realize that he's been a real American all along.
Join us for a fascinating evening of books and history at the Literary Sala on January 11 at 5 PM at the Hotel La Aldea. Admission is $50 pesos for members and $100 pesos for non-members, including a wine and snack reception.