Date: Thursday, June 8, 2017
Time: 5:00–7:00 p.m.
Location: Hotel Aldea
Ancha de San Antonio #15
Admission: $50 pesos for Literary Sala members, $100 for non-members. Complimentary Wine Reception. Tickets available at the door.
San Miguel Literary Sala Presents
Our annual evening of
Works in Progress
Ten writers read from their current works
By Carole Schor
The always popular annual "Works in Progress" Literary Sala event on June 8 gives audiences an opportunity to hear some of San Miguel's outstanding writers who are working in a secluded studio on a gem of a piece that has not been exposed to an audience – until now. Our "Works in Progress" evening is always full of delightful surprises.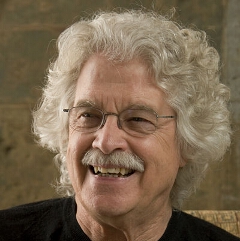 Frank Thoms taught English in four Soviet schools in three cities during the Mikhail Gorbachev era. He will read from his work-in-progress Teaching Reincarnation in Kazakhstan. Listeners will discover how Russians, who have lived in a collective society headed by a single party, found pathways to live well. They will see how teachers and children almost naturally subverted an oppressive system, something Russians still face today in Putin's Russia.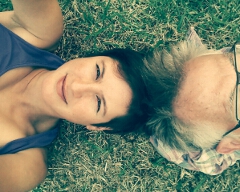 Ratna Dakini's book, distracted, sometimes not, then fully sí, is a selection of just-out-of-the-oven, free style poems. She says, "As a writer I started with short stories in my childhood, for which I received national recognition. Then I wrote drama for theater that never happened, screenplay for short films that make me close my eyes, essays that turned out to be edited in an unpredictable way, and then, finally, poetry, a practice that came to stay. I think poetry is an amazingly direct path to experience beauty and connect with birds, plants, and sometimes with other humans, including oneself."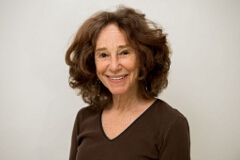 Sharon Solwitz's third novel, Once, in Lourdes, was published this month by Random House. She will read from her work-in-progress entitled Boy, In Exile. In it, Riva is the mother of Jacob and Julian, both in college. Riva and her husband Michael teach on Chicago's West Side, working on social justice issues. The novel begins in the summer of 2000, when Michael has left Riva for a fellow teacher, Jacob has gone to a kibbutz in Israel, and Julian is juggling love and coursework. Then Jacob disappears, and Riva goes to Israel to find him.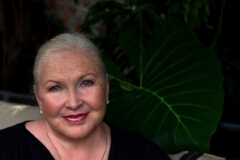 Linda Hampton, in her book, Using Your Life, draws on more than twenty-five years as an executive coach. "I've used stories from my life to illustrate a point in coaching," she says. "Stories proved meaningful to clients, who often requested I write them down. Using Your Life will share the ways in which you can use the circumstances life presents to live a life of meaning and joy."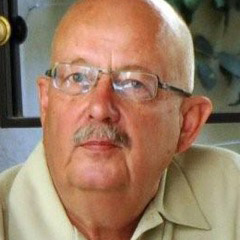 John Scherber will read from his in-progress work entitled Twilight at Tikal, the eighteenth book in a series of mysteries mostly set in San Miguel. The Paul Zacher Agency is summoned by a letter from Guatemala to look into a missing person's situation. What they find is a much rougher place than Mexico, and one where old friends can be more dangerous than old enemies. Scherber, a San Miguel resident for the past ten years, is the author of twenty-eight other books. His mystery series is currently under development for TV.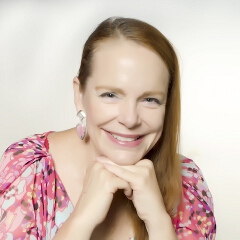 Hailey Nicols has written poetry and prose and is now venturing for the first time into an autobiography. The years of incessant family abuse she suffered, and the consequences of it, have compelled her to a life of service to others who have endured similar abuse. Her book, From Survival to Service, a Journey of Hope, reveals the potential for destruction in what appear to be picture perfect families.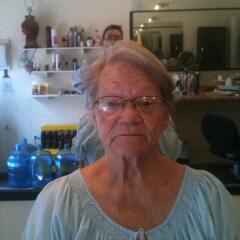 Elizabeth M. Marshall is at work on a young adult novel entitled Tibor of the Hortobadgy.  It is the story of an Hungarian mule who aspires to become a star in the famous Hungarian horse shows. Elizabeth was born in Germany and has lived in Thailand, Holland, Hungary, England, the U.S., and now in San Miguel. Her careers include working with hard-core delinquent youth at VisionQuest, serving as an Executive Chef, editing a global economics quarterly, and creating multimedia instructional designs.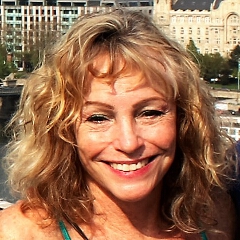 Gabrielle Brie will be reading from her memoir, Tap Dancing on a Hot Skillet. She uses painterly images to chronicle the life of a tenacious, young Jewish girl, the oldest of four, trapped in the Deep South of the 1950's. Her parents, native New Yorkers, find themselves living in a neighborhood surrounded by racist KKK members during the era of the Cold War, the Civil Rights Movement, and the Cuban Missile Crisis. Her life is made more difficult by a secret that her father, whom she loves dearly, carried into his marriage.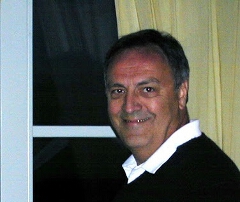 Mike Landfair will read from his short story, Celebrating Forty: The Ape Cave Hike about a hike on Mt. St. Helens he and his daughter took when she turned forty. It brought the two of them together in a way he had not envisioned, and it put their lives in danger. Mike is a freelance writer who recently published a book of poems titled The Way Back: Poems of Addiction and Recovery.
Join us for Works in Progress, always a best-selling event, and listen to these emerging writers at the San Miguel Literary Sala on June 8 at 5 PM at the Hotel La Aldea. Admission is 50 pesos for members and 100 pesos for non-members, including a wine and snack reception. Membership in the Literary Sala supports not only the literary life of San Miguel, including scholarships for teens and reading projects for children in the campo, it also offers attractive benefits like reading groups, discounts at the monthly author readings, as well as discounts and priority seating at the Annual Writers' Conference. A Membership Table will be available at the June 8 Literary Sala event.