Date: Thursday, March 9, 2017
Time: 5:00–7:00 p.m.
Location: Hotel Aldea
Ancha de San Antonio #15
Admission: $100 for non-members, $50 pesos for Literary Sala members. Complimentary Wine Reception. Tickets available at the door.
Three Authors Tell Tales of Travels and Travails
By Carole Schor
The San Miguel Literary Sala on March 9 is presenting not the usual two, but three very different readers. Jean Gerber, author of Traveling Without Reservations; Sharon Leder reading from her novel in progress of a family struggling with addiction; and Milton Teichman, who has recently published a book of short stories based on his experiences as a Holocaust teacher.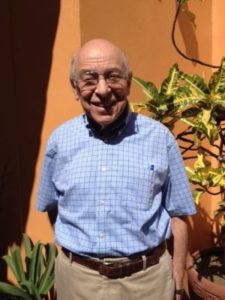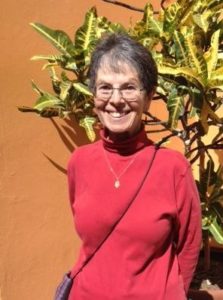 Milton Teichman and Sharon Leder run the Teichman Gallery on Cape Cod where many of Milton's landscapes and abstract paintings and sculptures are featured. Both have been professors of literature and both are now writers. Milton has taught college courses that explore the interrelation of literature and visual art, where students learn by creating both poetry and painting, often incorporating their own writing into collage paintings. His book, A Teacher of the Holocaust and Other Stories, is a collection of compelling stories whose characters identify as Jewish but whose challenges and problems are universal, and whose stories highlight the immense gulf between European Jews who suffered in the Holocaust and their American cousins who escaped it, "by an accident of fortune."
Sharon Leder's work in progress, The Fix, A Father's Secrets, A Daughter's Search, is a heart-rending semi-autobiographical tale about a young Jewish girl who must deal with her father's heroin addiction and the family's efforts to keep the shame, betrayal and abandonment caused by his illness a secret.
Milton draws his inspiration "from memories of boyhood and youth, the complexity of romantic and family relationships, the challenges of aging, and the human tragedy of the Holocaust." Sharon is inspired by her relationships with people, especially family members, and "the deep, psychological entanglements that form within families and stir up feelings for others who may come from different cultural backgrounds."  She hopes her writing will help end stigmas against addicts as morally flawed and weak-minded or weak-willed people, and end the devastation and powerlessness people feel when society considers them losers. "In a healthier society, I feel there would be less addiction."
San Miguel holds a special place for both Sharon and Milton. Milton says, "There's something about the atmosphere of Oaxaca and San Miguel–maybe it's the valuing of the arts–that stimulates me." For Sharon, "San Miguel especially has a creative effervescence that encourages my words to flow."
Sharon's advice for the aspiring writers here in San Miguel is, "Keep on writing and don't take negative criticism to heart. When you receive affirmations and friendly suggestions for improvement, take what encourages you and move forward keeping those pointers in mind."  And Milton says, "First, don't try to be 'literary.'  Remember the power of ordinary speech, especially when imbued with feeling. Second, have faith in your own voice, and your own sensibility. Remember, if you want to be like some other writer you admire, who will be like you?"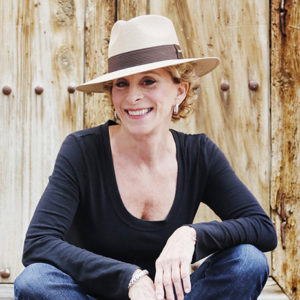 Jean Gerber is the quintessential Sanmiguelense: a woman who had a successful career in commercial real estate, raised three children, and on a whim, left it all behind and took off on a great adventure with Michael. Traveling Without Reservations is the delightful tale of two people who looked at each other one day and thought, "Where do we go from here?  What is our goal?" One day, Michael turned to Jean and said, "What do you think of this: Let's quit our jobs, sell our house, and just take off to Europe?" Without hesitation, they did it! They were left with no home, no keys, no car — and off they went. "My eyes were wide open and my senses were so keen," says Jean. "Absorbing new cultures, seeing life from a different perspective, life just flooded in and evolved." Their journey took them to the Greek Isles, to the mountains of Turkey to camp with the nomads, camel riding in the Negev Desert, and to Switzerland and Spain. The stories of her amazing, hilarious, scary and wild adventures were sent back to a friend who kept them and encouraged her to put them together in a book. Traveling Without Reservations is the result! Jean's favorite quote, which describes the essence of her book, is from Ibn Battuta, a 14th century Moroccan explorer who is sometimes described as the greatest traveler of all time: "Traveling —it leaves you speechless, and then turns you into a storyteller."
…
Join us for these stories of life, tearful and hopeful, adventurous and zany, on March 9 at 5 PM at the Hotel La Aldea on the Ancha.  Admission is 50 pesos for members and 100 pesos for non-members, including a wine and snack reception.
Membership in the Literary Sala supports ­not only the literary life of San Miguel including scholarships for teens and reading projects for children in the campo, it also offers attractive benefits like reading groups, discounts at the monthly author readings, as well as discounts and priority seating at the Annual Writers' Conference. A Membership Table will be available at the Sala event. It is also possible to obtain information and join online HERE.