Date: Thursday, February 23, 2017
Time: 5:00–6:00 p.m.
Location: Centro Cultural Ignacio Ramírez "El Nigromante"
Hernández Macías 75
Sala Literaria, 1st Floor
Admission: A donation of $100 pesos is suggested
Visiting Poets Headline February Poetry Café Bellas Artes:
Winona Linn, Arnie Reisman, Cecilia Woloch
By Maia Williams
Three celebrated poets, visiting San Miguel de Allende from Paris, Martha's Vineyard, and Los Angeles, will share recent work at the next Poetry Café Bellas Artes, on Thursday, February 23, beginning at 5:00 PM.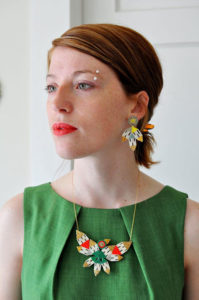 Poetry Slam champion, visual artist, performer, teacher, spoken word artist, and YouTube sensation, Winona Linn has been making a name for herself in literary circles throughout her home country of Canada and more recently in Paris, France, where she now makes her home.
Originally from Kingston, Ontario, Linn made her mark in the thriving poetry community of Halifax, Nova Scotia while attending the University of King's College. She is a regular writer and performer in the Paris literary and spoken word scenes, is the director of Paris Lit Up Slam Series, and is in the process of publishing her fourth book, a graphic novel.
At the 2017 San Miguel Writers' Conference, Winona will headline the Sunday Storytelling Performance on February 19 at 2:00 PM. Tickets are available for purchase at Hotel Real de Minas.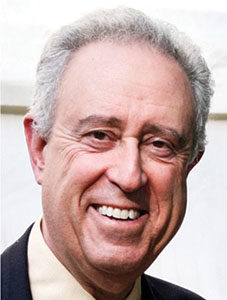 Arnie Reisman lives on the island of Martha's Vineyard with his wife, former television consumer reporter and executive coach, Paula Lyons. He began his career in journalism, serving as a film and theater critic as well as executive editor of Boston After Dark, a newsweekly.
In October 2014 he was named Martha's Vineyard Poet Laureate. His first book of poems, Clara Bow Died For Our Sins, was published by Summerset Press (July, 2015), as was his second book, Sodom and Costello (July, 2016).
Arnie is also a columnist for the weekly Vineyard Gazette, a playwright, a filmmaker and a radio performer. His dark stage comedy, Not Constantinople, had its world premiere at the Martha's Vineyard Playhouse in June, 2015. Since the radio program's debut in 1996, along with his wife, he has been a regular panelist on the weekly NPR comedy quiz show, Says You!
Among his film credits are Hollywood On Trial (the Blacklist era), which received an Oscar nomination for Best Documentary, The Other Side of the Moon (Apollo astronaut program), which he co-produced for PBS with Mickey Lemle, and The Powder & the Glory (the Helena Rubinstein-Elizabeth Arden business rivalry), which he co-produced for PBS with Ann Carol Grossman. A theatrical musical, War Paint, based on this film and featuring Patti LuPone and Christine Ebersole, premiered for an 8-week run at the Goodman Theater in Chicago in June, 2016.
Cecilia Woloch is the author of six acclaimed collections of poems, in addition to essays, reviews, flash fiction, autobiographical prose/memoir and a novel. Her work has been translated and published in Germany, France, Poland and Ukraine. She has collaborated with visual artists, choreographers, composers and filmmakers. A novella, Sur la Route, was published in 2015. She is the recipient of a 2011 National Endowment for the Arts fellowship and fellowships from the California Arts Council, CEC/ArtsLink International, Chateau de la Napoule Foundation, and others. She is based in Los Angeles and travels the globe with gusto.
Cecilia will be teaching several workshops at the 2017 San Miguel Writers' Conference and her post-conference intensive, "Writing Poetry & Short-Form Prose" has sold out.
* * *
Founded in January of 2016, Poetry Café Bellas Artes meets monthly, September through April. The all-volunteer community organization features local and visiting poets (established and emerging) sharing original work in a casual setting.
Please arrive a few minutes early. Seating is first come, first seated