2017 Summer Writing Workshops
Date: August 5–September 1, 2017
Location: Sala Literaria Bellas Artes
Hernández Macías 75, Centro
San Miguel de Allende
San Miguel, a place for writers
Most people will agree San Miguel is a special place for writers. Maybe it's the light. Or possibly it's the colorful buildings. Some say it's the merging of cultures. Whatever it is, one thing is for certain — Writers flourish in San Miguel. During the 2017 Summer Writing Workshops, writers will spend four weeks learning their craft in classes ranging from playwriting to memoir writing. Whether you are just starting out or you're a seasoned professional you'll find inspiration and insight in our writing workshops.
(Click the tabs below for descriptions of the workshops.)
Fiction
Writing The Next Great Novel: How to Start (and Finish) Yours
Fiction
with Alison Espach
Workshop Package: $415 USD
Introduction Session August 5 at 2:00 from 3:00 PM
Three-Hour Sessions on August 9, 16, 23, 30 from 1:00 to 4:00 PM
Do you dream of writing a novel but don't know how to start? Have you started and run out of steam? Do you have thirty pages stashed in a drawer that you want to turn into a book?
If so, this class is for you. Writing a novel is incredibly fun and rewarding, but that doesn't mean it's easy. This class will give you the tools you need to finally start and finish a book. Through a combination of discussion and in-class writing exercises, you will learn how great novelists think, write, and publish. You will learn how to spin your ideas, observations and short stories into larger narratives that keep readers asking for more. You will learn how to plot, build a world, and create compelling characters that can sustain a book-length narrative. You'll also learn how great writers stay organized and inspired until the very last page. At the end of the class, you'll draft sample pitches and learn how to talk and write professionally about your novel, an important step on the journey towards publication. Note: this is a class for writers with any level of experience.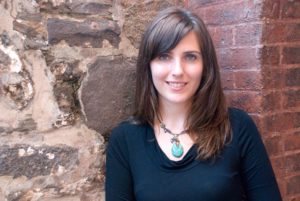 Alison Espach is the author of the novel The Adults (Scribner), a New York Times Editor's Choice, a Barnes and Noble Discover Award selection, a Wall Street Journal Top 10 Novel of the Year, a Kirkus and Library Journal Editor's Choice, and a Chicago Tribune #1 Reader Recommendation. The Adults is currently being adapted to the screen by Electric City Entertainment. Her short stories and essays have appeared in Vogue, Joyland, The Lincoln Center Theater Review, Salon, The Daily Beast, McSweeney's, Five Chapters, Glamour, and Slice. She is an Assistant Professor of Creative Writing at Providence College in Rhode Island.
http://www.simonandschuster.com/authors/Alison-Espach/71851242
Creative Nonfiction/Memoir
Reporting From Life: Creative Nonfiction and Memoir Writing
Creative Nonfiction/Memoir
with Elmo Keep
Workshop Package: $415 USD
Introduction Session August 5 from 1:00 to 2:00 PM
Three-Hour Sessions on August 8, 15, 22, 29 from 1:00 to 4:00 PM
All great storytelling is brought to life by vivid, finely wrought details. How do you write lively, truthful and memorable scenes that draw readers in with a powerful evocation of place? Which sensory elements make a scene and how do you recreate them? How do you identify characters and employ dialogue effectively? These are the fundamentals of reporting nonfiction, which can be applied to all kinds of writing projects, from life writing and memoir, to narrative nonfiction, travel writing and yes, fiction. You will take away with you the foundation blocks you need to craft your own story, whatever it may be. We will mix close readings with practical writing exercises, while also exploring and reporting our own scenes from the winding and intoxicating streets of San Miguel.
There will be two set texts ahead of classes, On Mexican Time and Steering The Craft.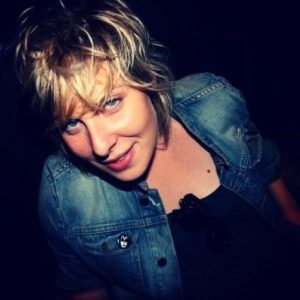 Elmo Keep is an Australian writer and journalist living in Mexico. Her reporting has taken her across the United States, from the high deserts of Nevada to the remote plains of North Dakota, from Greenland through the Northwest Passage, to the Australian Outback and the jungles of Vietnam. Her work has appeared in Vice, Matter, The Awl, Fusion, The Verge, The Alpine Review, Meanjin Quarterly, The Lifted Brow, The Sydney Morning Herald, The Age, The Monthly and many other publications and is anthologized in the Best Australian Science Writing (2015/2016), Women of Letters and Inheriting the War: Poetry & Prose by Descendants of Vietnam Veterans and Refugees.
Storytelling
Live Storytelling: How to Talk About Your Life on Stage
Storytelling
with Diana Spechler
Workshop Package: $415 USD
Introduction Session August 5 from 12:00 to 1:00 PM
Three-Hour Sessions on August 7, 14, 21, 28 from 1:00 to 4:00 PM
What is the secret of the storytellers on The Moth Radio Hour or This American Life? How do they communicate such convincing emotion and intimacy, whether their stories are funny or sad, informative or impressionistic? Contrary to popular belief, great storytelling has less to do with public speaking than it does with the writing.
In this course, you will learn the tools you need to construct a personal story that is both great out loud and great on the page. In fact, these two different ways of experiencing a story will be the poles in our conversation. Lectures will teach you the craft of storytelling, how to hit the appropriate emotional notes, and how to construct a proper arc. We'll study stories by contemporary masters, and watch videos by some of the best storytellers on the live scene. In the second half of the course, you will workshop your story for supportive, helpful critique. At the end of the course, you'll have a complete story to read or to perform.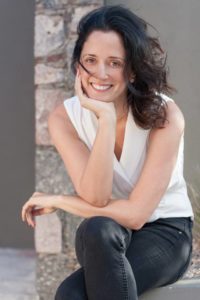 Diana Spechler is the author of the novels Who By Fire (Harper Perennial, 2008) and Skinny (Harper Perennial, 2011), of the New York Times column Going Off, and of a forthcoming nonfiction book based on that column (Crown). She has written for GQ, O The Oprah Magazine, CNN Living, Esquire, New York Magazine, New York Observer, Paris Review, Tin House, Self, Details, The Wall Street Journal, Salon, Slate, Nerve, Glimmer Train Stories, PANK, Brevity, The Southern Review, and elsewhere. Her work has appeared in a number of anthologies, including Sex Matters: The Sexuality and Society Reader (W.W. Norton, 2013) and True Tales of Lust and Love (Counterpoint/Soft Skull, 2014). She is also a seven-time Moth StorySLAM winner and has been featured on The Moth Radio Hour, The Moth podcast, The Daily Dish, and NPR.
So what are you waiting for. The 2017 Summer Writing Workshops are sure to be the highlight of the year.
HOW TO REGISTER
In order to ensure a high quality workshop experience, we are limiting the number of participants to twelve. Each workshop includes a one‐hour introductory session, four three‐hour sessions (one per week), and an invitation to the Summer Writing Gala, an afternoon of readings with drinks and appetizers.
Register today on our online registration page:
https://www.eventbrite.com/e/2017-summer-writing-workshops-registration-32674519367
For more information or to set up an appointment to register email Nathan Feuerberg at nathan@sanmiguelwritersconference.org.
ACCOMODATIONS: CASA DE LA NOCHE
Are you coming from out of town to attend the Summer Writing Workshops? Well, we've worked out a special discount for workshop* attendees with San Miguel's top Trip Advisor rated Bed & Breakfast, Casa de la Noche.  When you book a room with Casa de la Noche simply tell them you are attending our workshops and they will give you a 20% discount on your room (taxes included).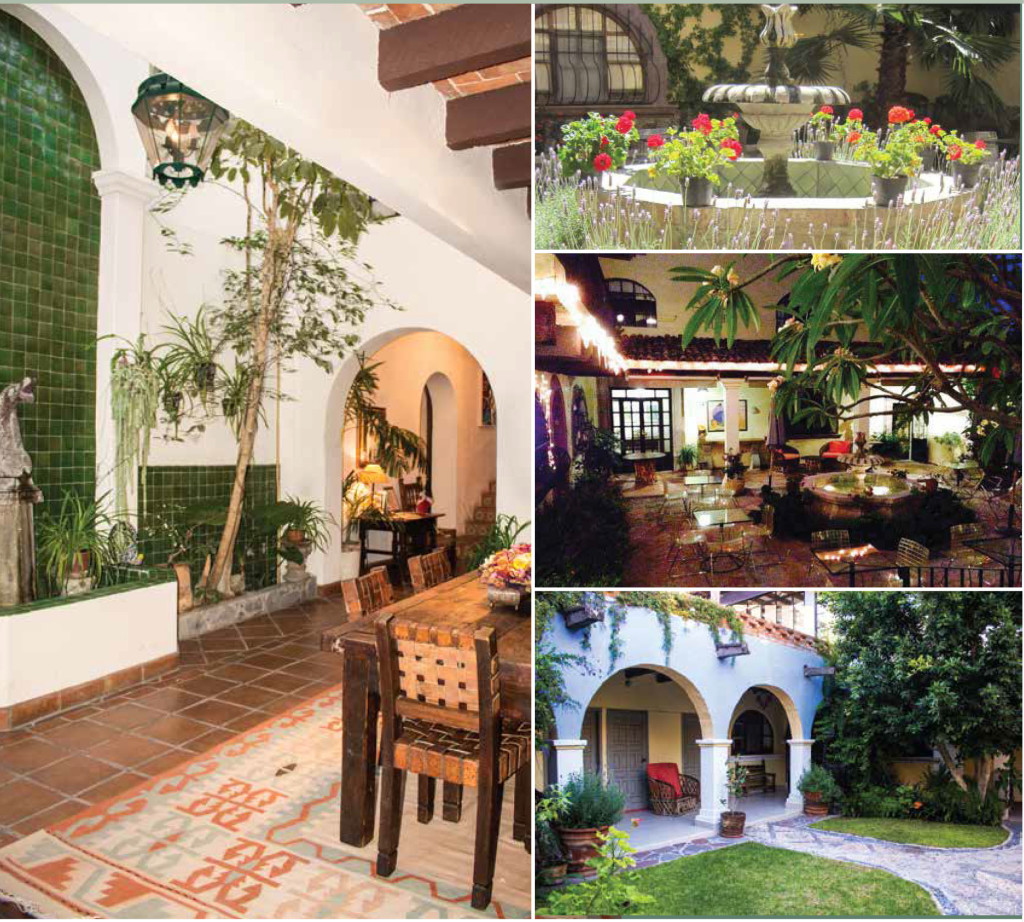 Casa de la Noche is ideally situated in the center of San Miguel (only a 5 min walk to workshops) and close to cafés, squares, and restaurants. This boutique style B&B used to be a brothel until the early 1960s. Each of the 14 rooms is unique depending on which girl worked there. Rooms range from spacious suites with kitchenettes to cozy deluxe rooms. All rooms have private en-suite bathrooms, include a delicious breakfast each day, and shuttle service from Leon Airport (BJX) or Queretaro Airport (QRO), for month long stays.
They also have a separate property, Casa Contenta which is a ten minute walk from the center.
To book a room contact Casa de la Noche  or Casa Contenta at info@casadelanoche.com
* Discount are only for attendees of the Summer Writing Workshops who request month long stays. The San Miguel Literary Sala is not responsible for cancellations or refunds. Such requests must be done directly with Casa de la Noche.