Date: July 1–30, 2016
Location: Sala Literaria Bellas Artes
Hernández Macías 75, Centro
San Miguel de Allende
San Miguel, a place for writers
Most people will agree San Miguel is a special place for writers. Maybe it's the light. Or possibly it's the colorful buildings. Some say it's the merging of cultures. Whatever it is, one thing is for certain—Writers flourish in San Miguel. During the 2016 Summer Writing Workshops, writers will spend four weeks learning their craft in classes ranging from playwriting to memoir writing. Whether you are just starting out or you're a seasoned professional you'll find inspiration and insight in our writing workshops.
(Click the tabs below for descriptions of the workshops.)
Fiction/Nonfiction
Writing A Page-Turner
Fiction/Nonfiction
with Diana Spechler
Workshop Package: $395 USD
Introduction Session July 2 from 1:00 to 2:00 PM
Three-Hour Sessions on July 6, 13, 20, 27 from 1:00 to 4:00 PM
Have you ever wondered what the secret is to making a book impossible to put down? In fact, it's not such a big secret; it's a matter of having a few tools in your toolbox. In this class, we'll discuss what makes a story a story, and what elevates a story to a page-turner. Whether you're working on a novel, a memoir, short stories, essays, or a screenplay, this class will help you take your project to the next level.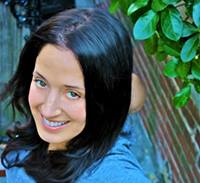 Diana Spechler is the author of the novels Who by Fire and Skinny, of the New York Times column "Going Off", and of a forthcoming nonfiction book by the same title. She has written for GQ, Esquire, The Wall Street Journal, Paris Review Daily, New York, Glimmer Train Stories, O The Oprah Magazine, CNN Living, Travel and Leisure, Saveur, and elsewhere. Her essay, The Matchmaker's Mouth, published in The Southern Review, was listed as a "notable essay" in Best American Essays 2015. She recently won the Orlando Prize for Creative Nonfiction from The Room of Her Own Foundation. She teaches writing for Stanford University's Online Writers' Studio and for The Wounded Warrior Project.
Creative Nonfiction
The Art of Memoir and Travel Writing
Creative Nonfiction
with Laurie Gough
Workshop Package: $395 USD
Introduction Session July 2 from 3:00 to 4:00 PM
Three-Hour Sessions on July 4, 11, 18, 25 from 1:00 to 4:00 PM
Our lives are interlaced with stories: intriguing, fascinating, funny, tumultuous, sad, extraordinary, heartfelt, and unique to each of us alone. This workshop offers you tools and insights from the master memoirists, as well as the instructor's own experience writing three memoirs, to help transform the stories of your life into a literary work. Through discussions of specific topics about memoir and travel writing, and in-class exercises that are fun and thought-provoking, you'll learn how to craft your stories into interesting and inspiring narratives.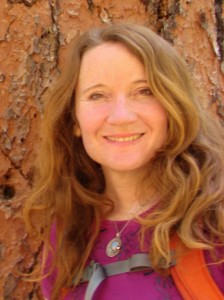 Laurie Gough is author of the memoirs, Kiss the Sunset Pig: An American Road Trip with Exotic Detours (Penguin), and Kite Strings of the Southern Cross: A Woman's Travel Odyssey, shortlisted for the Thomas Cook Travel Book Award in the U.K., and silver medal winner of ForeWord Magazine's Travel Book of the Year in the U.S. Over twenty of her stories have been anthologized in literary travel books; she has been a regular contributor to The Globe and Mail, and has written for The L.A. Times, USA Today, salon.com, The National Post, The Toronto Star, Canadian Geographic, The Daily Express, Caribbean Travel + Life, among others. Her newest memoir, Stolen Child, is coming out in the fall of 2016. She lives in Wakefield, Quebec, with her family and gives memoir and travel writing workshops internationally.
www.lauriegough.com and her blog: www.travelwritinglife.com
Playwriting
Writing The Play That Moves You
Playwriting
with Merridith Allen
Workshop Package: $395 USD
Introduction Session July 2 at 2:00 from 3:00 PM
Three-Hour Sessions on July 5, 12, 19, 26 from 1:00 to 4:00 PM
Whether you simply have an idea, or a full draft of a play, this workshop will take your writing to the next level. Plan to zero-in on what makes your story idea special, and learn to pitch it on the very first day of class. After that, each workshop will include fun, thought-provoking exercises and discussions on such topics as scene construction, writing dialogue, theme, rewriting, and character. Each participant will have the opportunity for an in-class workshop of up to 15 pages of material.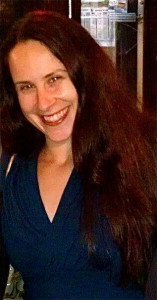 Merridith Allen's plays have been read and produced at such venues as The Manhattan Repertory Theatre, The Provincetown Theatre, Urban Stages and the New Georges Theater Space. Her play, "Sex Curve," was nominated for Best Play Production at the 2011 Midtown International Theatre Festival. Her work can be read in the 2012 Best Women's Stage Monologues and Scenes anthology, 2012 Best Men's Stage Monologues and Scenes anthology (Smith & Kraus), 25 Best Plays for Teenagers, and the Best Women's Stage Monologues anthology (Applause Books). She was a recipient of the Tennessee Williams Scholarship from the Sewanee Writer's Conference in 2013, and a VCCA scholar in Auvillar, France.
Writing/ Marketing
Blogging & Social Media Fundamentals for Writers
Writing/ Marketing
with Mittie Roger
Workshop Package: $395 USD
Introduction Session July 2 from 4:00 to 5:00 PM
Three-Hour Sessions on July 7, 14, 21, 28 from 1:00 to 4:00 PM
Interested in starting a blog? Do you have a blog and want to implement better strategies to increase views and elevate your industry prominence? Want to maximize the reach and influence of your content on social media?
Learn creative ways to craft your blog and social media content so that your readers will love to share it! By fine tuning your narrative voice, zoning in on your target audience, and demystifying social media, your writing can rise above the rest.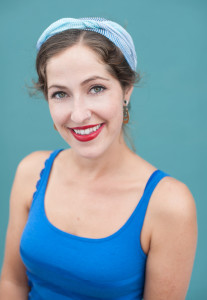 Mittie Roger has been blogging for 5 years; her blog focuses on off the beaten path travel in the Americas. Both a blogger and a social media consultant, Mittie works with writers, brands, and artists of many mediums. Her first book of short stories, Aurora, was published in December of 2013 after its title story, "Aurora", received second place in the 2012 Richard Bausch contest. Her fiction has also appeared in Our Stories and Monkey Puzzle Literary Magazine and her non-fiction has appeared in Land Rover Magazine, Land Rover Monthly and Fuse. Her most recent publication, These Boots Are Made for Walking: Travel Journal and Workbook, uses creative prompts to get you thinking differently, traveling more and experiencing life.
So what are you waiting for. The 2016 Summer Writing Workshops are sure to be the highlight of the year.
HOW TO REGISTER
In order to ensure a high quality workshop experience, we are limiting the number of participants to twelve. Each workshop includes a one‐hour introductory session, four three‐hour sessions (one per week), and an invitation to show your work at the Summer Writing Workshops Gala.
Register today on our online registration page:
For more information or to set up an appointment to register email Nathan Feuerberg at nathan@sanmiguelwritersconference.org.
WHERE TO STAY
Are you coming from out of town to attend the Summer Writing Workshops? Well, we've worked out a special discount for workshop* attendees with San Miguel's top Trip Advisor rated Bed & Breakfast, Casa de la Noche.  When you book a room with Casa de la Noche simply tell them you are attending our workshops and they will give you a 20% discount on your room (taxes included).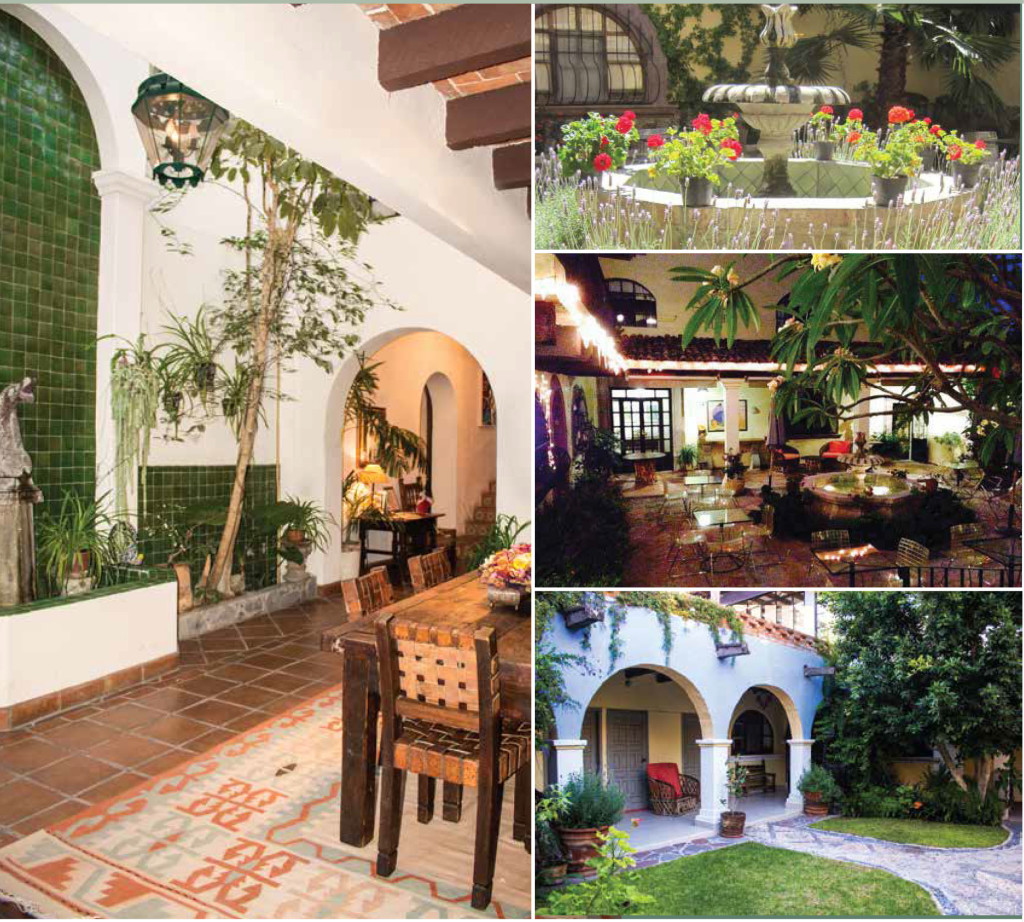 Casa de la Noche is ideally situated in the center of San Miguel (only a 5 min walk to workshops) and close to cafés, squares, and restaurants. This boutique style B&B used to be a brothel until the early 1960s. Each of the 14 rooms is unique depending on which girl worked there. Rooms range from spacious suites with kitchenettes to cozy deluxe rooms. All rooms have private en-suite bathrooms, include a delicious breakfast each day, and shuttle service from Leon Airport (BJX) or Queretaro Airport (QRO), for month long stays.
They also have a separate property, Casa Contenta which is a ten minute walk from the center.
To book a room contact Casa de la Noche  or Casa Contenta at info@casadelanoche.com
* Discount are only for attendees of the Summer Writing Workshops who request month long stays. The San Miguel Literary Sala is not responsible for cancellations or refunds. Such requests must be done directly with Casa de la Noche.