April 13, 2017: Literary Sala Readings
Date: Thursday, April 13, 2017
Time: 5:00–7:00 p.m.
Location: Hotel Aldea
Ancha de San Antonio #15
Admission: $50 pesos for Literary Sala members, $100 for non-members. Includes wine reception. Tickets available at the door.
The Literary Sala Presents Humor, Poetry, and Music
By Carole Schor
On April 13, the Literary Sala is excited to present a multi-media event featuring three local talents: Tim Hazell, Ken Bichel and Linda Sonna.
Tim Hazell and Ken Bichel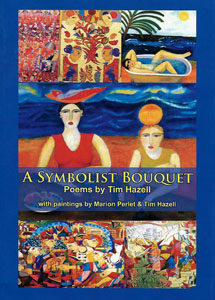 Expect an unforgettable evening as virtuoso pianist Ken Bichel and seasoned poet Tim Hazell bring their extraordinary talents together in an improvisational poetry/music collaboration. They will present a reading and piano improvisational performance based on poems from Tim's book, A Symbolist Bouquet. Tim describes the paintings and poetry in the book this way: "In order to make the poetry as vigorous as possible, I've combined unusual layouts, tight minimalist verse, longer lyric pieces, French patois, and characteristic slang." Tim sees these pieces as provocative and variegated, and hopes the audience will see poetry as a medium that generates excitement. One or two selections will be from the film, Rituales, a feature-length film, which brings to life four epic poems through choreographed movements and spoken word performance. The film was featured at last year's Writers' Conference.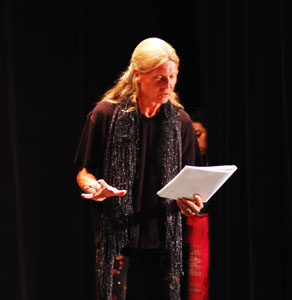 Tim Hazell is a multi-talented San Miguel painter, poet, and musician who was the Director of Art at the Instituto Allende from 1998-2001. He has exhibited his paintings in sixty international shows and is in private collections in Canada, the United States, Mexico and Europe. His paintings reflect native and contemporary influences. As a weekly columnist for Atencion, he published more than 150 articles about subjects including poetry, music, aesthetics, recipes, native and ethnic cultures, all with a focus on Latin America. He is also the conductor of the San Miguel Youth Orchestra.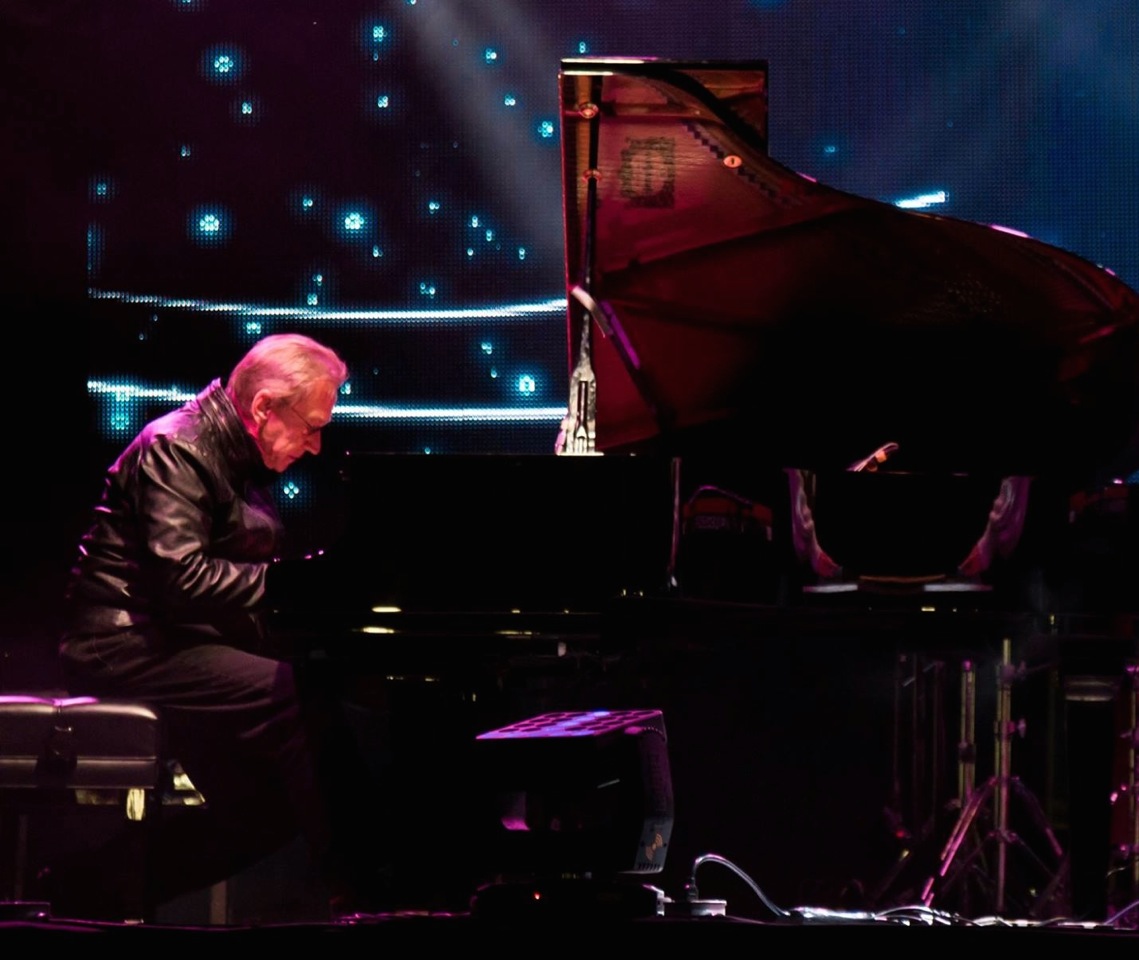 Ken Bichel is an Emmy award-winning pianist and Julliard alumnus whose performance and recording credits include Aretha Franklin, Luciano Pavarotti, Billy Joel, Peggy Lee, Placido Domingo, Stevie Wonder, The Orchestra of the Sorbonne, James Taylor, Judy Collins, Paul Simon, and The American Symphony Orchestra. He has two Gold Records to his credit. He has composed or recorded for ESPN, CNN, CBS, and ABC television as well as numerous Hollywood feature films. Ken has traveled the world performing at venues such as the La Scala opera house in Milan, the American Music Festival in Geneva, in London for the Duchess of Kent, in Hong Kong for the bi-centennial, in Munich with the Bavarian Radio Orchestra and repeatedly at Carnegie Hall and Lincoln Center in New York City.
Linda Sonna
Dr. Linda Sonna is the author of Tortillas & Peanut Butter: True Confessions of an American Mom Turned Mexican Smuggler, a humorous true-confession memoir about her zany mother whose hilarious adventures taught her to love and respect the many differences in culture she found while living in Mexico. "The book is non-fiction," says Linda. My mother is such a wild and crazy character, it's hard to believe that her Mexican adventures are for real, but they are. I'm the straight-as-an-arrow daughter who kept trying to tame and contain her."
Tortillas is the story of a mother of four who, in the 1960s, decides to leave her unhappy marriage and move to Mexico with her children. With very little money and no profession, she is able to make a life for herself and her children using her wits and more than a little bit of humor.
All three artists will have books and CDs available for purchase at this Literary Sala evening.
This special event is one not to be missed! Join us on April 13 at 5 PM at the Hotel La Aldea. Admission is $50 pesos for Sala Members and $100 pesos for non-members and includes a complimentary wine reception.
• • •
Membership in the San Miguel Literary Sala supports not only the literary life of San Miguel, including scholarships for teens and reading projects for children in the campo communities. It also offers attractive benefits including discounts at the monthly readings as well as discounts and priority seating at the annual Writers' Conference. A Membership desk will be available for information and registration at the April 13 event.