August 10, 2017: Literary Sala Readings
Date: Thursday, August 10, 2017
Time: 5:00–7:00 p.m.
Location: Hotel de La Aldea
Ancha de San Antonio #15
Admission: $50 pesos for Literary Sala members, $100 for non-members. Complimentary Wine Reception. Tickets available at the door.
A Book Release Celebration and an Evening of Poetry
Featuring the Poet Laureate of Texas, David Parsons
The August Literary Sala will celebrate the publication of An Orchid Sari: The Personal Diary of an American Mom in 1960s India by Cynthia Claus, plus a very special evening of poetry.
Cynthia Claus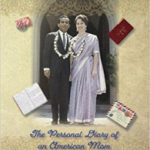 Cynthia Claus's brand new book is a travel memoir written mostly during a trip to India in 1968–69. Cynthia was with her Indian husband and their two-year-old son, Ajay, as she and her son met her husband's relatives for the first time. Her chronicle, fifty years in the making, captures all she experienced from impossible toilet situations to mysterious family relationships; from snake charmers to fire-breathers; from soul-crushing bureaucracy to fouled-up reservations; and from beggars with matted hair to the Taj Mahal.
Poet Laureate of Texas: David Parsons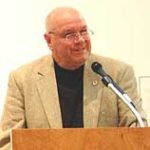 The Literary Sala is thrilled to present the 2011 Poet Laureate of Texas, Davis Parsons, along with some of San Miguel's finest local poets. The evening will include readings by Libbe Dennard, Ken Morrow, Laura Wood, and Honora Simon, in addition to the celebrated David Parsons.
• • •
Join us for what will be an extraordinary evening at the San Miguel Literary Sala on August 10 at 5:00 PM at the Hotel de La Aldea. Admission is 50 pesos for members and 100 pesos for non-members, including a wine reception. Membership in the Literary Sala supports not only the literary life of San Miguel including scholarships for teens and reading projects for children in the campo, it also offers attractive benefits like reading groups, discounts at the monthly author readings, as well as discounts and priority seating at the Annual Writers' Conference.