December 9, 2017: Holiday Book Fair
Date: Saturday, December 9, 2017
Time: 11:00 a.m.–3:00 p.m.
Location: Casa Europa en México
San Francisco #23, Centro
Local Authors Will Read at the Holiday Book Fair
By Sarah Grace Powers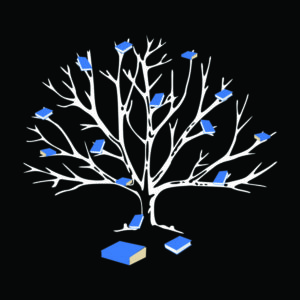 The Literary Sala's Holiday Book Fair is scheduled for Saturday, December 9th, from 11 a.m. to 3 p.m at Casa Europa en México (San Francisco #23, Centro). Don't miss this fun event where you'll have an opportunity to meet and chat with local authors as well as artisans.
At the Fair you may just be able to finish your holiday shopping list all in one swoop! In addition to art prints, cards, and other artisanal items, you'll find numerous books in various genres, all penned by local authors, including a few in Spanish.
A popular feature is the mini-readings that go on throughout the day. The authors read or tell stories from their own books, and sometimes have time for a few questions. Check out the reading schedule below.