January 23, 2018: PUBLICATION PARTY: Solamente en San Miguel: A Literary Celebration (Vol. III)
Date: Tuesday, January 23, 2018
Time: 5:00–7:00 p.m.
Location: La Casona
Salida a Celaya #77
Admission: $15 usd (Party only), $25 (Book and Party Bundle).
Tickets available at litsalamarketplace.org
Publication Party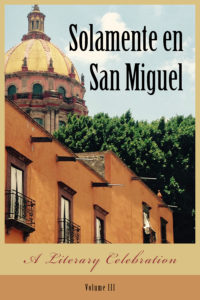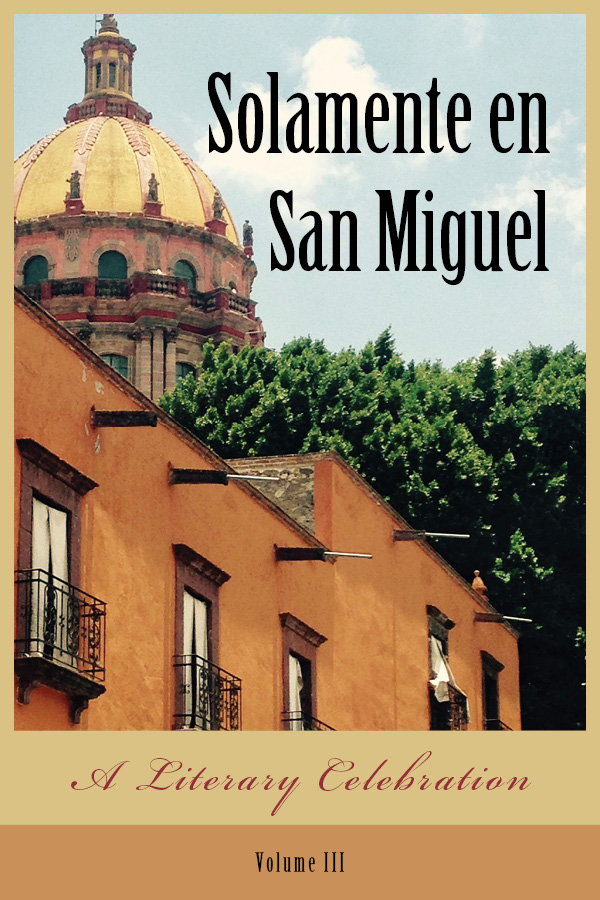 This latest anthology published by Parroquia Press, a branch of the San Miguel Literary Sala, includes a wonderful array of short stories, personal essays and poetry by forty-nine authors including Tony Cohan, Merilyn Simonds, C.M. Mayo and Judyth Hill.
Join us on January 23, 2018 at 5:00 PM at La Casona to celebrate the publication of the book and to meet the authors featured in the latest anthology.
Order the book, a ticket to the Publication Party, or a bundle of BOTH for a reduced rate at litsalamarketplace.org.