March 16, 2017: Poetry Café Bellas Artes
Date: Thursday, March 16, 2017
Time: 5:00–6:00 p.m.
Location: Centro Cultural Ignacio Ramírez "El Nigromante"
Hernández Macías 75
Sala Literaria, 1st Floor
Admission: A donation of $50 pesos is suggested
Three NYC Poets with a Flair for the Dramatic
By Maia Williams
Three unique poets, Tasha Paley, Harold Dean James, and Gaia Schilke, who share an affinity for poetry, for performance, and a former life in NYC, will headline Poetry Café Bellas Artes on Thursday, March 16, beginning at 5:00 PM.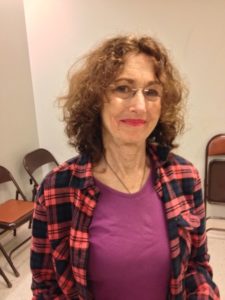 Tasha Paley, formerly a creative arts therapist, now immerses herself in creating art in many forms- poetry; writing vignettes and plays; painting; acting; and writing and illustrating children's books. She is currently working on a one-woman show. Wherever she hangs her hat, Tasha teaches Playback Theater, a form of improv honoring humanity by enacting real life stories "on the spot" using music, movement, poetry, theatrical skills, heart, and deep listening. She lives primarily in San Miguel but has another art-filled life in Brooklyn, NY.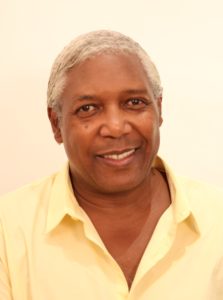 Harold Dean James has performed as an actor in over 70 productions in California, New York and Europe, and recently starred in Driving Miss Daisy and Little Shop of Horrors in San Miguel de Allende. He is also an award winning writer and director, and the owner of The Beer Company in San Miguel.
His relatively recent move from New York City to San Miguel was primed by nine visits, the first of which, twenty years ago, was prompted by his lifelong love of poetry and the appearance of W.S. Merwin in San Miguel Poetry Week.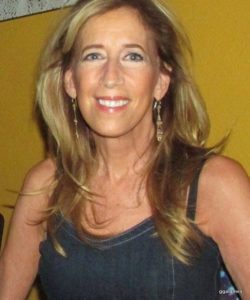 Gaia Schilke is a poet and visual artist who grew up in CT & lived in Manhattan for 20 years. Her poems and illustrations have been published in numerous literary magazines, journals and books, including ALOUD! (Henry Holt), StoryHead (Chicago), Kick it Over (Canada), Going Down Swinging & Poetry Australia (Australia), KRAX (England) & Sivullinen (Finland). Schilke published her book of illustrated poems & stories, From the Margin (Stray Dog Press) in 1997. She was the curator of reading series at The Knitting Factory and The Nuyorican Poets Cafe in NYC, and co-founder & co-editor of the multicultural arts magazine, Tribes.
Of Schilke's NYC poetry band, Backbone Flute, The Village Voice said: "Named after a Vladimir Mayakovsky poem, this ensemble of Downtown jazzsters, fronted by dangerous neofeminist poet Gail Schilke, should light a fire under the Nuyorican Poets Cafe's boho denizens. Expect brilliantly eccentric turns of phrase and husky-voiced prosodic eroticism from Schilke, who, like Vlad, dances to a drummer from the not-too-distant future."
…
Founded in January of 2016, Poetry Café Bellas Artes meets monthly, September through April. The all-volunteer community organization features local and visiting poets (established and emerging) sharing original work in a casual setting.
Please arrive a few minutes early. Seating is first come, first seated.