July 13, 2017: Literary Sala Readings
Date: Thursday, July 13, 2017
Time: 5:00–7:00 p.m.
Location: Hotel Aldea
Ancha de San Antonio #15
Admission: $50 pesos for Literary Sala members, $100 for non-members. Complimentary Wine Reception. Tickets available at the door.
Stories of Iconic Mexican Women and Young Irish Rascals
By Carole Schor
On July 13, the San Miguel Literary Sala proudly presents two storytellers: C. Alejandra Elenes, telling the stories of three important Mexican women, La Llorona, the Virgen de Guadalupe, and Malinche (Malintzin); and Niall Kavanagh with tales of his rough and tumble Irish boyhood.
C. Alejandra Elenes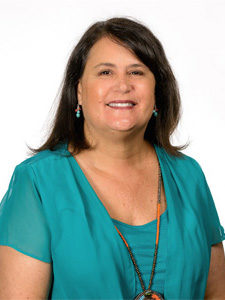 At a time when the U.S./Mexican border is the focus of attention, we are excited to present C. Alejandra Elenes, professor of Women and Gender Studies at Arizona State University, who specializes in Chicana borderland culture. Her book, Transforming Borders: Chicana/o Popular Culture and Pedagogy, focuses on the legends of three of Mexico's most important women: La Virgen de Guadalupe, Malinche (or Malintzin), and La Llorona. The stories of these three iconic Mexican women, according to Dr. Elenes, "reinforce subordinating gender norms, implicitly portraying women as virgins—perfect and to be venerated if obedient—or as whores—treacherous and condemned if they deviate from their imposed responsibilities and allegiances."
The legend of La Llorona is a Mexican folktale that has haunted children for centuries. La Llorona was a woman betrayed. When her husband decided he was done with her, he left to be with another woman, and she drowned their two children in a nearby river out of anguish and revenge. The legend is that she roams rivers and lakes in Mexico, California, and the American southwest, searching for her children, wailing from the bottom of her soul. In recent decades, Chicana writers have added a feminist perspective. The struggles and untimely death of La Llorona reflect similar struggles Latino women still face today.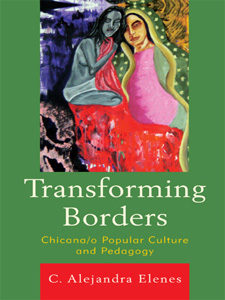 In Mexican culture, La Virgen de Guadalupe is the ideal, the revered Catholic icon, the purest form of woman. In her essay "Guadalupe the Sex Goddess," Sandra Cisneros writes, "La Virgen de Guadalupe was an ideal so lofty and unrealistic it was laughable. Did boys have to aspire to be Jesus? I never saw any evidence of it. They were fornicating like rabbits while the Church ignored them and pointed us women toward our destiny: marriage and motherhood. The other alternative was putahood."
La Malinche, or Malintzin, the slave and mistress of the Spanish conquistador Hernan Cortes, has become the Hispanic representative of female sexuality. Malinche is known for having seduced Cortes, and because of her role in the war, she became the embodiment of treachery. To this day in Mexico, the term malinchista refers to a disloyal person. Many Latinas are told from a young age to deny or repress the kind of blatant sexuality depicted by La Malinche, or run the risk of being called a whore.
Niall Kavanagh
Storytelling is the lifeblood of Irish folklore. Niall Kavanagh's book, Laughter, Tears & Wonders: An Irish Memoir—Childhood and Coming of Age in Dublin 1942-1966, is chockfull of his adventures and misadventures as a young boy growing up in Dublin where life was grim and fraught with poverty, domestic troubles, and hardship in the wake of World War II. Niall didn't let the lack of money stop him from his adventures. He ventured out with a little bit of badness and a whole lot of boldness to test the limits of life, both physical and mental.  Sometimes successful, sometimes not, he'd fall flat on his face, only to rise up once again to become a man who has learned there are consequences to his actions. His stories are both poignant and funny, and show Niall's lifelong ability to seek and grow, to test his limits and accept and relish challenges and, most of all, to develop his interest in and love for the history and stories of Ireland.
• • •
Join us for what will be an extraordinary evening of storytelling at the San Miguel Literary Sala on July 13 at 5 PM at the Hotel La Aldea. Admission is 50 pesos for members and 100 pesos for non-members, including a wine and snack reception. Membership in the Literary Sala supports not only the literary life of San Miguel including scholarships for teens and reading projects for children in the campo, it also offers attractive benefits like reading groups, discounts at the monthly author readings, as well as discounts and priority seating at the Annual Writers' Conference. A Membership Table will be available at the July 13 Literary Sala event.