We are the storytelling animal.

— Salman Rushdie
The San Miguel International Storytelling Festival will take place October 7–20, 2017. This year we have a variety of events from an evening of Tall Tales to Spanish Stories. The whole festival will finish up with a Finale Showcase featuring various stories from the festival.
Tickets will be available at the venue door and they are now available for purchase online at: www.litsalamarketplace.com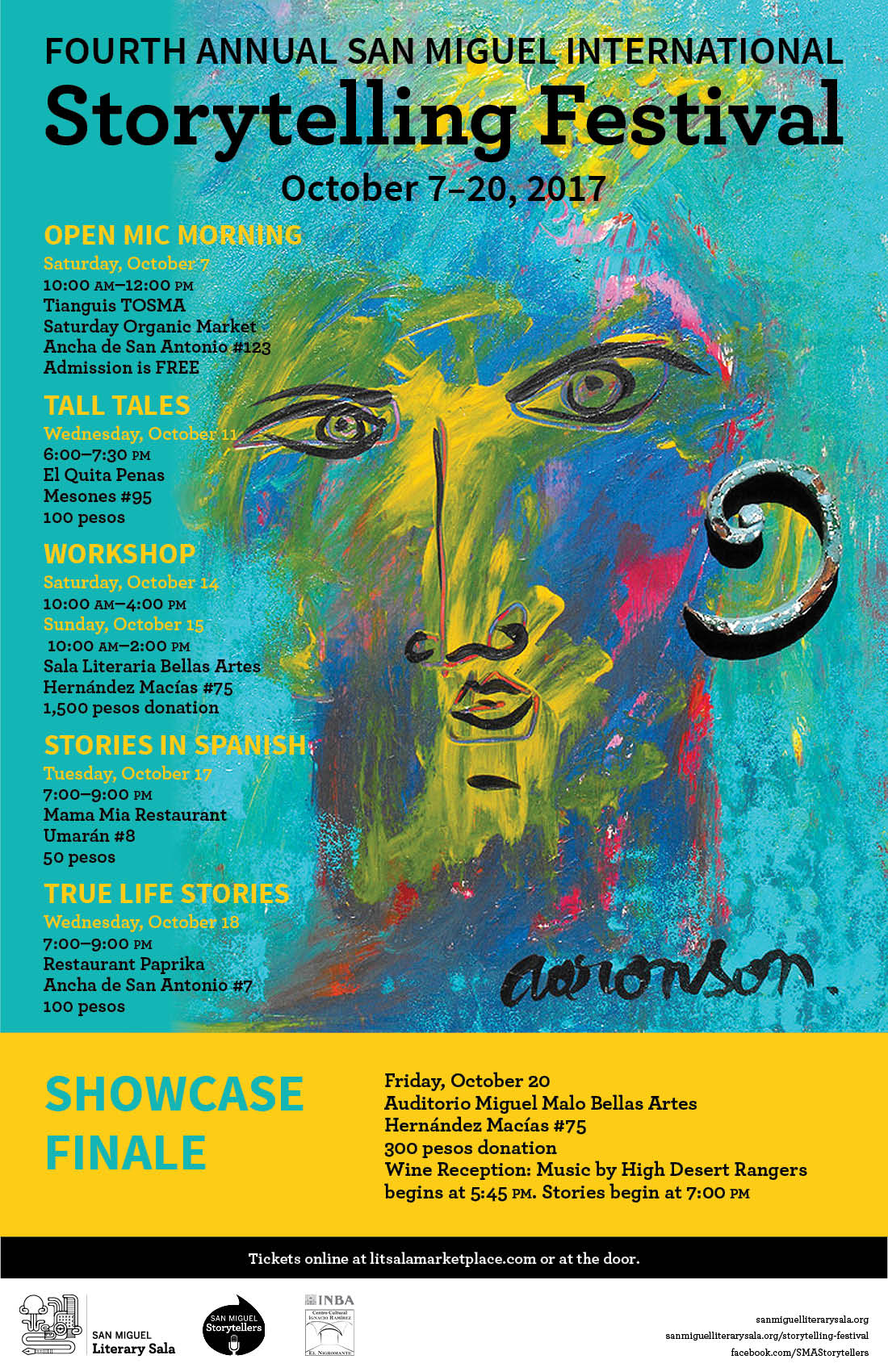 The San Miguel Storytellers is a non-profit community organization co-sponsored by the San Miguel Literary Sala dedicated to passing down the oral tradition of storytelling in both English and Spanish to future generations in San Miguel de Allende, Mexico.
Every autumn the San Miguel Storytellers put on the San Miguel International Storytelling Festival which brings storytellers from all over the globe to Mexico.