8th Annual San Miguel Big Read
This year's selection is Joseph Boyden's award winning novel, Through Black Spruce. Joseph Boyden will give a keynote address at the San Miguel Writers' Conference on February 17, 2018 in the Hotel Real de Minas Ballroom. Over the next few months the Big Read will hold a series of events with the hopes of starting a local conversation about Boyden's book as well as other issues.
Schedule of Events
NOVEMBER 9, 2017, 5:00 PM: Launch of Big Read Programs & Book Group SIGN UP at the San Miguel Literary Sala in Hotel Aldea (Ancha de San Antonio #15).
JANUARY 22 , 2018, 1:00 PM & 7:00 PM: Angry Inuk will be shown at the Teatro Santa Ana (Relox #50). This event is free of charge and open to the public.
JANUARY 29, 2018, 5:00 PM: Panel Discussion held at the Hotel Aldea (Ancha de San Antonio #15) Admission $100 pesos; $50 pesos for Literary Sala members.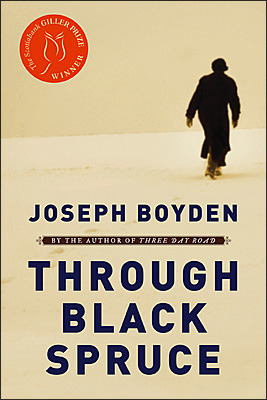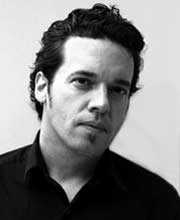 Joseph Boyden is the author of three award-winning novels. His is known for writing about First Nations Culture. His first novel, Three Day Road, a story of two Cree soldiers serving in the Canadian military during World War I, was inspired by the experiences of Ojibwa Francis Pegahmagabow, the legendary First World War sniper. It won numerous awards and was nominated for the Governor General's Award. His second novel, Through Black Spruce, follows the story of Will, son of one of the characters in Three Day Road. The Orenda, published in 2013 was his third novel in the Bird Family Trilogy and continued his exploration of the historical and contemporary experiences of First Nations peoples of Northern Ontario.
Big Read Discussion Groups
As in past years, the Big Read invites everyone in town to read the selected book and then to join a discussion group. Big Read Discussion groups will meet at the end of January. Some groups may elect to meet earlier and to meet several times, at their own discretion. The Big Read committee prepares discussion questions (scroll to the bottom to download them) to spur lively conversations. If you would like to join a discussion group please fill the Registration form below or e-mail Carolynn at carolynn.rafman@gmail.com. Tell us whether you prefer to meet in the morning, afternoon, or evening; the colonia where you live; and if you would like to host a group in your home.
The San Miguel Big Read was pioneered several years ago by Diana Berman and will be headed up this year by Mary Katherine Weinwright and her team of volunteers.
---
---
Big Read Discussion Questions