Solamente en San Miguel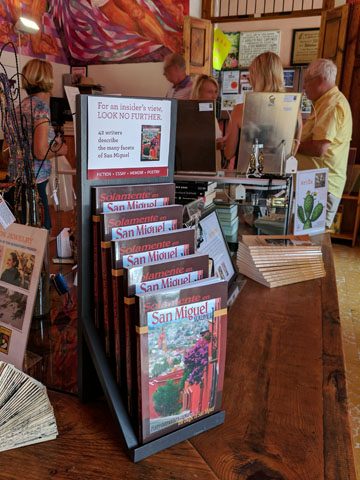 Solamente en San Miguel is an anthology of short works — all about San Miguel — published by the San Miguel Literary Sala.
For decades writers native and foreign have tried to convey the essence of this captivating, complex town, where you can sip a decaf latte next door to a tortilla shop and in all likelihood run across a procession or fireworks on your way home, being careful not to slip on the cobblestones or step into a pot hole.
This anthology is both a love letter to this unique place and its people, and a celebration of the diversity and talent of its writers. Its richly varied contributions include short stories, memoir, poetry, humor, and essays.
Two volumes have been published, and a third is in the works. Look for your personal copy in shops and hotels around town!